Is Digital Marketing a new term for you? Then this blog will help you understand some basic concepts of Digital Marketing. Internet usage has more than doubled over the past decade. This shift has largely affected how people interact with businesses and purchase products. That is, offline marketing is not as effective as it used to be. That is where the role of digital marketing comes. Digital Marketing is any type of marketing that exists online. It is a way to connect with and influence potential customers, online.
What is Digital Marketing?
Digital Marketing includes all marketing efforts using an electronic device or the internet. Email Marketing, Social Media Marketing, Pay-Per-Click Advertising are all great examples of Digital Marketing.
Why is Digital Marketing important?
Digital Marketing has a number of benefits over traditional marketing.Some of them are:
You can reach a larger audience
Enables customer-targeted marketing
Most cost-effective
Enables you to measure success on a daily basis
How does Digital Marketing work?
What makes digital marketing different from traditional marketing is the way in which they reach or gets connected to the customers.
Nowadays, our purchasing decisions largely depend on online resources.That is, they depend on the family and friends we approached, the factors we researched, online reviews etc.
This makes it necessary for a company to maintain their online presence. For that, they have to build a digital marketing strategy that keeps them where their potential customers are hanging out.
Types of Digital Marketing
Here are some of the most common digital marketing tactics generally used:
Search Engine Optimization (SEO): SEO stands for the process of improving the quantity and quality of websites in order to have a better visibility.
Content Marketing: A form of marketing that targets a clearly defined audience and creating and providing audience-specific contents.
Social Media Marketing: A way of using social media platforms and websites for the promotion of a brand.
Pay-Per-Click (PPC): An online advertising model in which the publisher is paid by the advertiser each time an advertisement link is being clicked.
Email Marketing: Using the medium of email to send requests, advertisements, promotions etc.
Digital Marketing Assets
Digital Marketing assets are the marketing tools we use online.These include:
Our Website
Images ( Images of products,company,etc)
Branded assets ( logos, acronyms,etc )
Videos ( ads, demos,etc)
Writings ( blogs, testimonials, etc )
Essential skills for a Digital Marketer
Here are some soft skills a digital marketer need to possess:
Adaptability
Ability to multitask
Getting along with others
Curiosity
Willingness to learn and listen
Where is Digital Marketing used ?
Digital Marketing
can be used in a various sectors like:
E-commerce
E-commerce is a business where buying and selling is completely dependent on internet. So digital marketing is the only medium to help E-commerce business to grow. It helps to acquire customers and brand value.This is done by incorporating appropriate marketing channels and making it easier for E-commerce.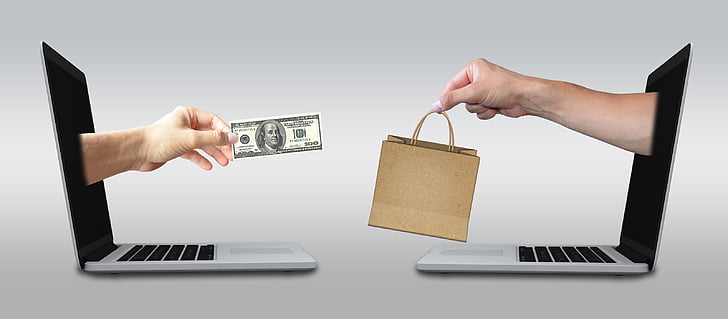 2. Real Estate
A digital marketing strategy lets a real estate developer reach and focus on a potential customer. A real estate project consumes a lot of money, where digital marketing offers lower prices than usual marketing. So, it is ideal, as a realtor to have a strong online presence.
3. Health
When it comes to primary healthcare information seeking, internet has replaced the medical specialists. That is why digital marketing is so crucial for medical professionals. Decent medical websites along with online networking help medical professionals acquire more patients.
4. Automobile
The automobile industry has always been dependent on marketing. Digital marketing saves thousands of marketing dollars compared to conventional marketing in automobile industry. Through digital marketing, automobile marketers can reach a targeted demographic audience. This is made possible by a personal interest collection mechanism available through various digital marketing tools.
5. Political Campaigns
Donald.J.Trump, when became the U.S President in 2016, stated once that 'Social media helped me win!'. That is a simple indicator of the power of digital marketing.How does this work? Social media helps candidates to portray themselves in a way people need them .Also, it allows them to be in direct connection with people. These all can have relevant effects in the voters' decision.Through digital marketing, the politicians also could target on the volatile group of the population,that is, the apolitical section.
Digital Marketing helps to…
Digital marketing helps to see which strategies are producing profitable results and which ones need some work. To cope up with the huge competition and smart competitors around the world, digital marketing is essential.
Free Tools for your Website 👉 https://bit.ly/3uXAtL9